If you are looking for coaching or self-management with solid foundations and guaranteed efficiency, you are in the right place.
Based on the "General Theory of Coaching" and its Coherent, Efficient and Ethical practice
---
Coaching the unique aid methodology for the catalysis of internal dynamics of the operative and singular engendering of people. Our scientific-professional foundation offers you unique guarantees in the training and implementation of coaching.
Based on the "Praxeological Theory of the Firm" and the book "Self-management".
---
Endorsed Facilitators or Certified Professionals can help you design your own self-management model using our "Self-management Model Canvas", and the "Self-management Software", devised by Dr. Ravier.

---
We have articulated the 'Scientific-Professional Framework of Coaching and Self-Management', and we want to spread it under the maximum quality guarantees.
Through Eo ipso Center we Endorse Facilitators, Certify Professionals, and Audit Implementation Proposals for the final consumer through the Scientific-Professional Framework of both disciplines.
---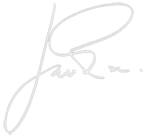 Dr. Leonardo Ravier.
Do you want to train, certify or implement Coaching or Self-management with the best guarantees?
Contact our Endorsed Facilitators and they will accompany you through the entire process.